What Are the Different Modes of Transportation in Logistics?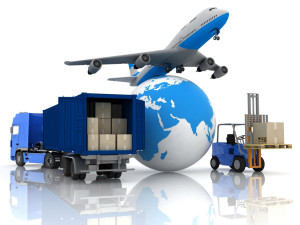 There are not only a ton of transportation companies in Toronto to choose from, there are various transport methods as well. There are a number of different modes of transportation in the logistics industry, each having its own merits and disadvantages. From road, railway, marine, and air transportation, the method that you select depends on a few factors. For example, industries that need to transport heavy products opt for railway transportation along with road and Maritime transportation. These methods have the ability to accommodate heavier products, making them the ideal choice over air transportation. In this post, we'll discuss five common types of transportation in the logistics industry: roadway, rail, marine, air, and intermodal transportation. Hopefully, the pros and cons of each method can aid in your decision when looking to transport goods from Atlantic Canada to Toronto and vice versa.
Top 5 Modes of Transportation in Logistics
Road Transportation
There are many advantages to road transportation, especially for companies who rely on fast delivery to retain their customers. If goods are meant to be transported immediately to the Maritimes from Mississauga, for example, your best bet would be ground shipping transportation. Water transport is notoriously slow, and it can be a hassle to book railway transportation.
Maritime trucking to Mississauga and other locations is more cost-effective than other options; with rail transport, if there isn't a railway that leads to your desired destination, you'll have to build it, which can be a costly investment. However, there are roads that lead to pretty much everywhere, and are built and paid for by the government; more often than not, you'll only have to pay a small fee to use them. Roadway transportation to Atlantic Canada from Mississauga can also be cost-effective since it provides door-to-door or warehouse-to-warehouse service. This allows cartage, as well and loading and unloading expenses, to be significantly lower compared to other methods.
Rail Transportation
Railway transportation is arguably the most dependable method of transport to the Maritimes from Toronto and pretty much anywhere else. Unlike road and marine transport, rail is hardly affected by weather conditions. Transport trains will run in rain, fog, snow, and other conditions that would otherwise delay shipments carried by other methods. With fixed schedules that run regularly, railway service is more certain compared to other methods of shipment.
Rail transport also offers huge carrying capacities, which can grow to fit your needs. Unlike trucks or boats, which have a fixed about of space that can't be exceeded, additional wagons can always be added to trains if you need more room. In addition to all the benefits for you and your company, you'll also be giving great opportunities to surrounding communities. Rail transport can provide employment opportunities to both skilled and unskilled workers, making it a positive choice for the entire community. The biggest disadvantage, however, is that if there are delays in the transportation, it can actually take much longer to get your freight delivered than with other methods of transportation. With rail transportation, you need to schedule container drop off and pick up at the terminals which could end up taking a long time.
Marine Transportation
Marine transportation is notoriously slow, but that doesn't matter when a product has a long lead time. This is a great option for those looking to ship bulky items that aren't in much of a rush. Often cheaper than road transport, ships are usually the main cost that you'll incur—you won't have to worry about road tolls and other similar charges. While roadway transportation can easily be delayed by rain or other types of inclement weather, the same conditions may not affect marine transport.
The main disadvantage of marine transport is that it can be difficult to monitor the exact location of the goods in transit, which can be a deal-breaker for some. As you've read in our past posts, being able to track freight is a common expectation of consumers who order things from online retailers and can affect their purchase decision. While there are many advantages to marine transport, the downside of the lack of ability to closely track the exact whereabouts of the specified freight can be crucial.
Air Transportation
Air transport is extremely useful for many reasons: it`s convenient, fast, and doesn't have to compete with natural barriers. While road transport is the quickest way to deliver goods that only have a short distance to travel, air transportation is the fastest option for freight that have a further destination—it's even regarded as the best mode of transportation for perishable goods for this reason.
In addition, air transportation doesn't require the infrastructure investment that railways do; airplanes fly freely, which means you don't need to spend the initial cash building a pathway to your destination for it to get there! The lack of barriers also means that it's accessible to all areas, regardless the obstruction of land. However, one main disadvantage is that planes can easily be affected by pretty much any type of inclement weather. Whether it's rain, snow, or high winds, your shipment is likely to get delayed if any weather condition becomes extreme.
Intermodal Transportation
As you've probably noticed through reading this post, each method of transport has its advantages and disadvantages. What if you could combine the pros of each method to create one innovative method? That's exactly what intermodal transportation is.
Intermodal transportation offers the best of both worlds: it combines various transportation methods to give you the fastest shipping time possible. Not only is this method time-efficient, it's cost-efficient as well. More shippers are taking advantage of the option to reap the benefits of the cost savings, environmental benefits, and highway safety results. With the lower rates, predictable pricing, standardized transit schedules, and flexibility, intermodal transportation is continuing to rise in popularity.
Transportation Company in Toronto, Ontario
Philburn Logistics Inc. is one of the top freight companies in Mississauga and the GTA. We are an asset-based trucking company operating out of Mississauga and offer both TL and LTL shipping services to all of our clients and ship throughout Ontario and the Maritime Provinces.
If you're searching for a transportation company in Toronto that can meet all of your needs and more, then Philburn Logistics Inc. is the company for you. Getting your freight to its destination isn't our only goal—we strive to exceed your expectations and deliver your goods in perfect condition while getting it to its destination on time. While our distribution centre is based in Toronto, we ship throughout the entire province and even as far as Atlantic Canada. If you'd like to take advantage of our exceptional serviced and affordable rates, contact us today.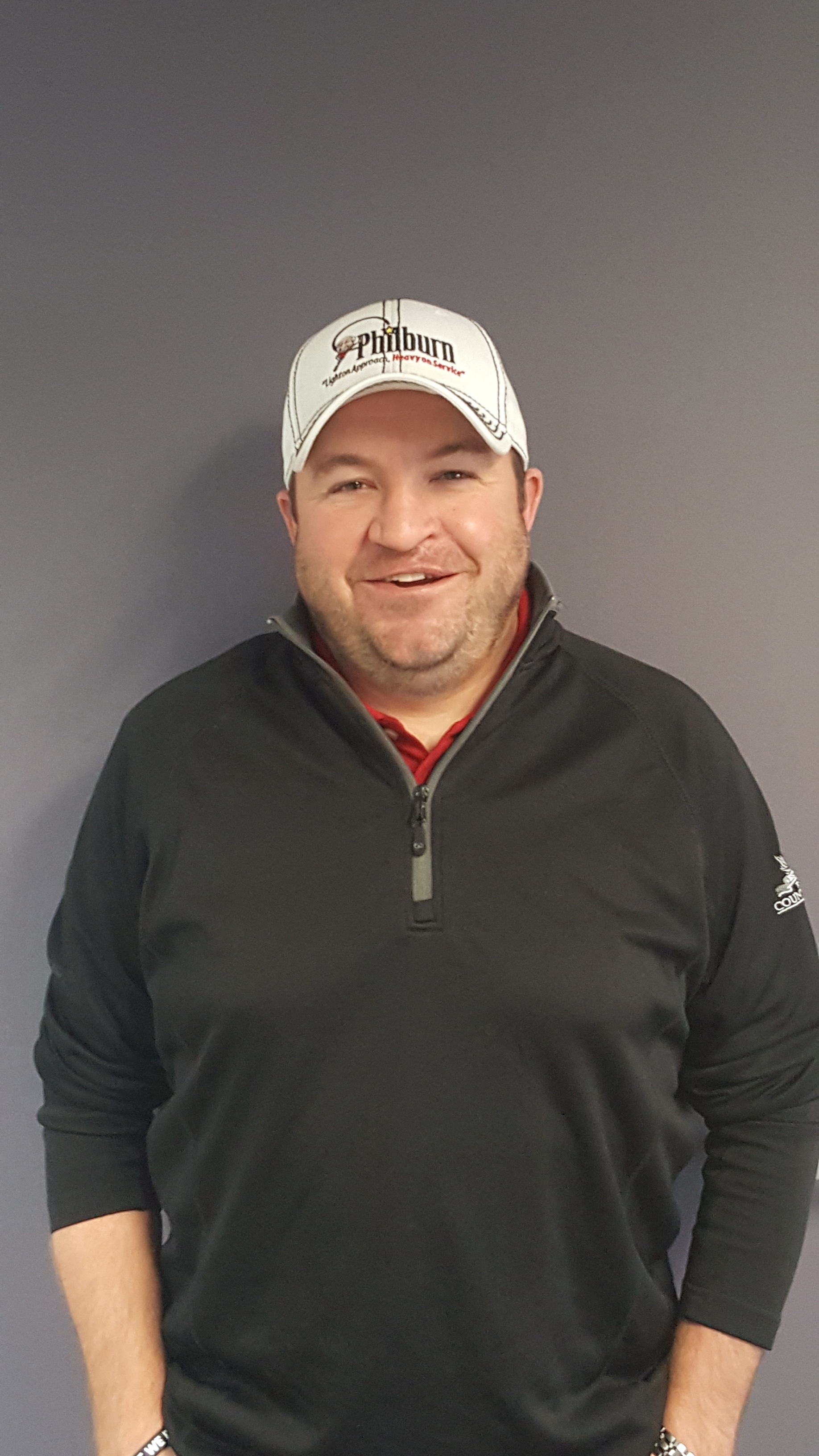 Mark Philpott is the President of Philburn and son of Owner and Chairman Kevin Philpott. working for the family business U-Can express & Universal Transit at the age of nine Mark started cleaning the yard on weekends and later working on the dock as a helper, where he eventually learned every role including forklift operator and shunt driver. Once he finished school was moved into the office environment, Working and learning in every facet of the operation, Dispatch, billing, rating, customer service. The family later started up KLMN Warehousing where naturally Mark learned from as well, Working his way up to Warehouse manager. After the 2004 sale of those businesses Mark and his Father Kevin, not ones to sit around started up Philburn Inc just a few months after the sale. Focusing on the warehousing of Green Coffee. Then two years later opened Philburn Logistics together getting back to their roots of servicing Atlantic. Now operating 2 facilities in Mississauga, ON and one in Dieppe, NB.